Now you can plant trees for free
For your next shopping tour, freetree will popup automatically, then just click on the button "I want to plant trees for free" (in German "Zeige Hinweis immer klein").
You can find all of our shops here: to the freetree Shops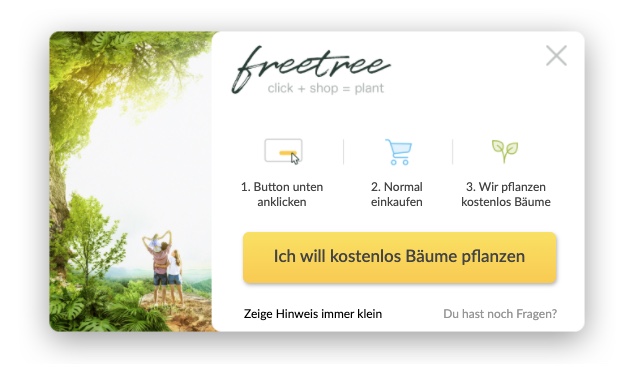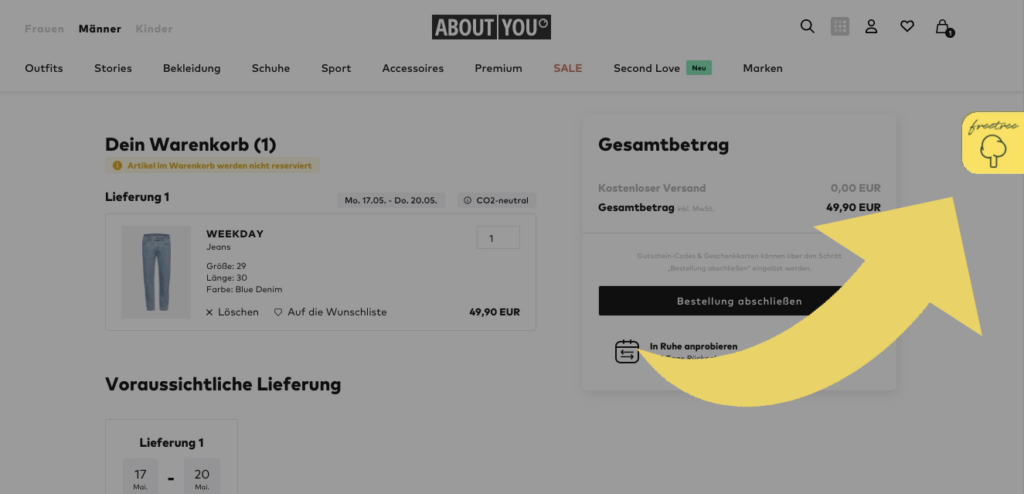 You can use freetree with a small icon as well
To do this, simply click on the large hint on "Always show hint small" or go to the settings and set this there.
Yes, you can adjust freetree exactly for you
Simply open freetree via the browser button (to the right of the address bar) and then go to Settings.
In the settings you can then set the freetree notice smaller or larger and, for example, also switch the highlighting of search results.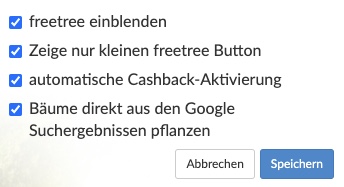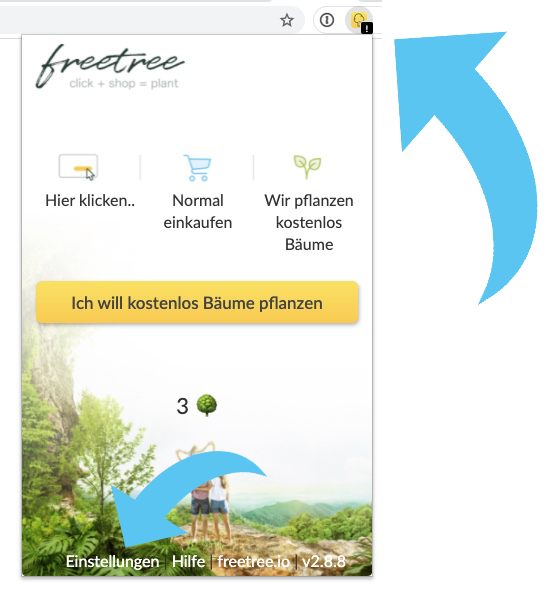 Any questions? Here our FAQs